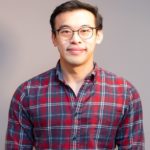 Shaun Thein is a Clinical Research Fellow in Respiratory Medicine at the University of Birmingham, and undertook his BHP Starter Fellowship between November 2020 and November 2021. He's currently in the second year of an internally-funded PhD, investigating neutrophil dysfunction in COVID-19 patients, as well as undertaking a PGDip in Medical Education. He took some time out to share his experience of participating in a research fellowship during the pandemic.
What attracted you to apply for the fellowship?
I applied for the BHP Starter Fellowship as I had developed a project during my academic clinical fellowship (ACF), but due to the time restrictions and COVID-19 redeployment, I hadn't accumulated enough pilot data for a strong fellowship application. The BHP fellowship allowed me to collect more data to present a stronger case.
What were the benefits of fellowship?
The main benefits of the fellowship have been the long stretch of dedicated academic time and funding. This has allowed me to recruit patients in a block and have more time to become involved with other projects. I was able to defer finishing the modules I completed as part of my ACF, giving me the option to submit for an MRes if I was unsuccessful in my clinical research training fellowship application.
In addition, I was able to access the support of the College of Medical and Dental Sciences, attending a Scriptoria workshop, statistics courses and weekly seminars.
Were there any challenges during the fellowship?
Due to a further COVID-19 restriction, patient recruitment to the clinical trial my project was linked to was suspended.  As a result, I shifted focus to use my skillset in another project, investigating COVID neutrophil dysfunction.
Unfortunately, I was unable to secure funding after interview, so it was challenging to find a way for me to continue my research and PhD.  I was fortunate that my supervisor was able to internally fund another year of research for me to complete experiments and patient recruitment.
How much clinical work did you do while undertaking your fellowship?
I did extra out-of-hours shifts at a local NHS Trust to supplement my salary, as there was a significant drop when not doing on-call shifts. I continued this throughout my fellowship as it also helped me to feel more confident in maintaining clinical competencies – especially procedural skills.
Did the fellowship help with your clinical practice?
There was significant patient recruitment as part of my project, involving screening, reviewing imaging and consenting patients for research. I have also been involved in helping with clinical trial research as part of my group. Together this has helped me gain confidence in this aspect of clinical work, and I will be more proactive in recruiting patients and advertising clinical trials in the future.  However, being away from day-to-day ward and clinical work will always generate a degree of anxiety when returning.
Do you feel that the fellowship has helped you with your career development and aspirations?
Yes! It has given me the opportunity to complete a PhD, which I would have not been able to do otherwise, and has enabled me to be involved with clinical research trials and work with leaders in these fields. Being released from an on-call rota has also allowed me to pursue other personal developmental opportunities. For instance, I completed a PGCert in Medical Education and I am continuing with the PGDip this year.  I have also been appointed as the Chair of the British Thoracic Society Specialist Trainees Advisory Group.
What would your advice be to anyone thinking of applying for a BHP fellowship?
There is no reason not to!
However, it is important to apply with a project plan, supervisor and supportive group, and to think about alternative plans and contingency plans if funding applications are not successful.
While a year seems much longer than the 3 month blocks in the ACF, it goes by very quickly – the more that you can hit the ground running, the more you will be able to get out of the year.
Meet the alumni