We are one of 11 NIHR MedTech and In Vitro diagnostics Co-Operatives (MICs) across England. Established in 2018, the MICs expedite the development of new medical technologies and in-vitro diagnostic tests for use in the NHS. Over five years, the NIHR will invest £14m across the network.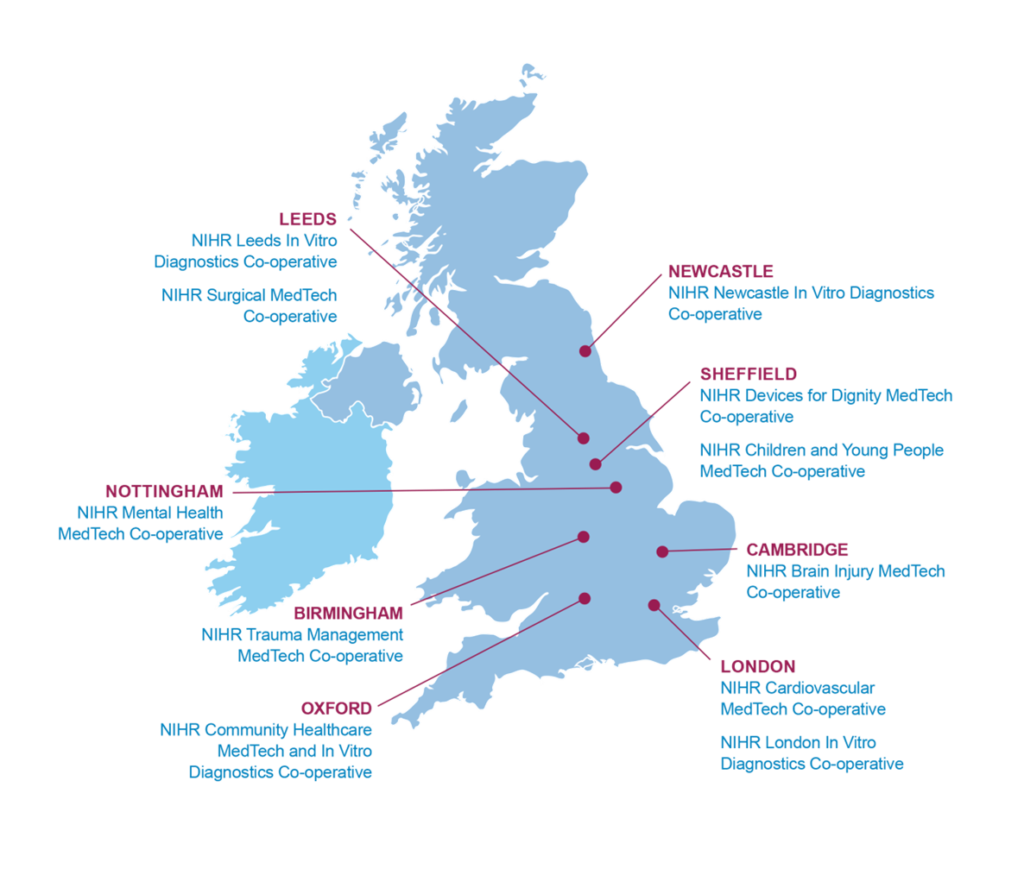 Our Trauma MIC is based at BHP founder-member University Hospitals Birmingham and is responsible for developing and delivering a programme of work that could improve clinical outcomes and quality of life for patients who have suffered traumatic injuries. Our three distinct but inter-related focus areas are:
1) Acute response to injury & stabilisation
The time between a traumatic injury and medical stabilisation is a crucial window for new developments. Improving decision support systems, monitoring, diagnostics and transport will all have major benefits to patients. In critical care, better infection control, management of inflammatory responses, better pain control, novel respiratory support, earlier detection of deterioration and maintenance of muscle mass are all areas where progress can be made.
2) Repair, regeneration & reconstruction
3) Re-enablement & rehabilitation