Genomics Birmingham is a resource centre providing a range of genomic services, along with a Technology Suite available for researchers to access. We seek to establish excellence as a integral part of research provision, as well as keeping up to date with technological developments.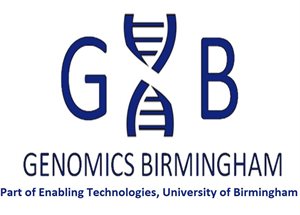 Genomics Birmingham comprises of a specialist team using the latest genomic technologies to support genomic, transcriptomic and epigenetic based research.
The service was founded in 2016 and resides within the Institute of Cancer and Genomic Sciences at BHP founder member the University of Birmingham.
Housed over three purpose-built laboratories in a fully equipped facility, the team provides a trusted service supporting experimental design, as well as sample processing. Projects are focused towards BHP researchers, but we welcome collaboration with external academics and commercial businesses.