The NHS response to COVID-19 will involve important and difficult work over a potentially prolonged period of time. Everyone will manage this in different ways, but there are times when we may feel anxious, stressed, overwhelmed, angry, numb; all of these are normal reactions. Working as a team, sharing experiences with others and team leaders, and 'doing our bit' also involves staying mentally well, which will be as important as the physical graft needed.
To help you stay well in these unprecedented times, we have collated a number of resources, tips and guidance below, and encourage you to share widely with colleagues, friends and family members who may find them useful.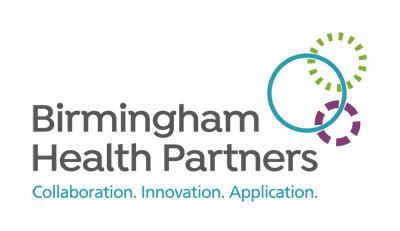 It's important to recognise that it is 'ok not to be ok', and we've provided links to additional support if needed. COVID-19 is a rapidly changing situation and this web site will be updated regularly; but please contact enquiries@birminghamhealthpartners.co.uk with any queries you may have.
These pages are an initiative by Birmingham Health Partners, which is an alliance between the University of Birmingham and two co-located NHS Foundation Trusts: University Hospitals Birmingham, and Birmingham Women's and Children's. In particular, we thank the University's Institute for Mental Health for their contributions.
If you have had COVID-19, or are a researcher looking for patient perspectives, a new Facebook group has been established to discuss all aspects of research, for engagement, involvement and participation purposes. It can be found at Covid Research Involvement Group UK – please note it is not affiliated with our BHP members. 
With thanks to our colleagues in institutions across birmingham health partners including: