Innovative, end-to-end clinical and academic partnership for the development of precision medicine
Richard Fox, Strategic Business Engagement Partner, writes for BHP on our innovative end-to-end clinical and academic partnership – Birmingham Precision Medicine Centre. 
In a highly competitive marketplace, with reducing returns from R&D and average costs of bringing a drug to market of $2bn, alongside business models such as 'pay-for-performance' pricing or post-licensing adoption and evaluation, developing products in an efficient, patient-focused way is a growing challenge. 
In particular, bringing together the right stakeholders, across function and expertise, represents one of the areas where research and development can fail. 
The Birmingham Precision Medicine Centre (BPMC) is a unique, state-of-the-art centre, providing access to the expertise of key opinion leaders on clinical trial design and biological sample investigation, designed to deliver a flexible and comprehensive service to address industry needs for translational medicine. 
The team offers a comprehensive trials diagnostic platform that can provide the highest levels of clinical quality management in regulatory-standard delivery and analysis.
By integrating expertise, services and stakeholders, we can significantly shorten development and delivery timescales and hence reduce the cost of drug development.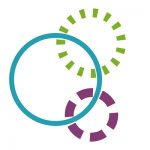 The combined expertise of the BPMC board of experts will provide a unique opportunity for colleagues from industry, biotech and SMEs to access, in a single unit, academic and clinical services often fragmented across several vendors, minimising timing and costs associated with the clinical translation of drug development.
BPMC represents a unique integration of clinical and scientific expertise, facilitated by BHP. 
It will soon be located on the new Birmingham Life Sciences Park at the heart of the BHP campus, making it uniquely placed to engage world-class clinical expertise across a range of pathologies and scientific disciplines. 
Watch: Professor David Cameron Wraith discusses the work of BPMC, and the development of precision medicine:
To support tailored patient solutions, BPMC offers:
Bespoke retrospective and prospective sample collection and release systems with cutting-edge molecular pathology
Comprehensive patient immunophenotyping with access to CyTOF, digital imaging, metabolomics and transcriptomic analysis
Development of customised companion diagnostics
Comprehensive trial design and delivery using latest methodologies at industry standard
Access to internationally-leading expertise in patient-reported outcomes
Evolving design and evaluation methodologies to support outcomes-based approvals