COYOTE – Cardiology Research Group Meeting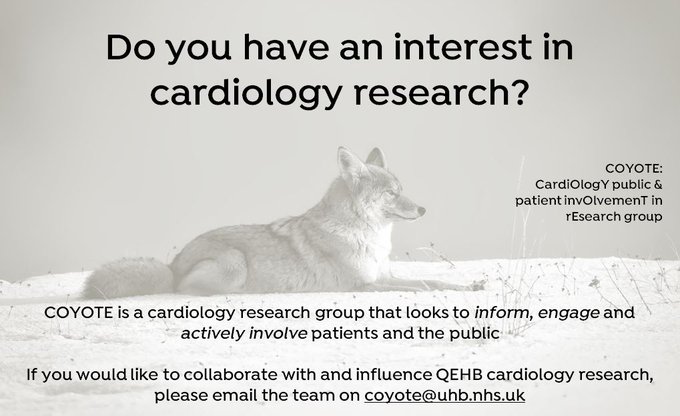 Do you have an interest in cardiology research?
Join COYOTE, a Cardiology Public & Patient Involvement in Research group.
COYOTE is run by the Queen Elizabeth Hospital Birmingham cardiology research department. It's open to friends & family, health professionals, scientists and anyone with an interest in cardiology research.
Share your experiences and learn about various heart conditions and cardiology research. Meetings will be held 3 to 4 times a year. The next meeting is scheduled for Wednesday 22 January 2020. Time TBC.
For information, contact coyote@uhb.nhs.uk