The Birmingham Health Partners Starter Fellowships 
Applications for Round 6 are now closed
Are you a clinician interested in translational research? Would you like to undertake a PhD or MD but need the skills and experience to make the first step? Do you have an idea for a research project but need funding to develop an application for a competitive fellowship?
The Birmingham Health Partners (BHP) is proud to be offering a fellowship scheme designed to provide the launch pad for a clinician interested in translational research.
These one year fellowships are funded through the kind support of the following:
During the fellowship, applicants are expected to undertake the necessary pilot and preparatory work required to apply to research funding bodies for a competitive clinical doctoral training fellowship for a further two or three years protected research time to allow the successful completion of the project, acquisition of an MD or PhD and progression towards a clinical academic career. Successful fellows will be expected to provide medical cover to the Clinical Research Facility one day per week.
What will the fellowship offer?
The fellowships will provide one year's salary cost which is expected to be undertaken full-time
Successful completion of one year's research will result in the award of a Masters by Research
You will gain full access to the University of Birmingham (UoB), University Hospitals Birmingham NHS Foundation Trust (UHB) and Birmingham Women's and Children's NHS Foundation Trust (BWCH) education facilities
Who can apply?
All applicants must:
Be in possession of a clinical qualification
If in possession of a medical qualification, must also have a postgraduate qualification such as the MRCP or equivalent.  A National Training Number is desirable
If an Academic Clinical Fellow, you must clearly justify why this post is necessary
Have identified an area of research and a supervisor who must be a consultant or scientist within Birmingham Health Partners
Have the full support of the clinical supervisor/manager to undertake the 1 year fellowship
Have agreement from the supervisor/manager to cover the necessary consumable costs of the project to be undertaken during the fellowship
Have clear plans for the provision of further funding with specific funding streams (fellowships, project grants) identified
We would particularly encourage applications with a focus on:
Applied Health Research
Translational research
Bioinformatics research using big data
Joint and related inflammatory disease
How do I apply?
The deadline for all applications is Friday 22nd November 2019.  Interviews will take place in February 2020, with successful fellows commencing in Autumn 2020.
You will need to complete the following steps:
Complete the application form (which will be available on this page when Round 7 applications open). Word limits must be strictly observed, applications exceeding word limits will be rejected without being read. No appendices or supporting documents will be accepted
Provide a two page CV of the applicant using the template which will be available on this page when Round 7 applications open
Provide a two page CV of the supervisor
Submit all of the above to BHPfellowships@contacts.bham.ac.uk
Where can I find out more?
For further information please email Professor Lorraine Harper at bhpfellowships@contacts.bham.ac.uk
Previous BHP Fellows share their experience….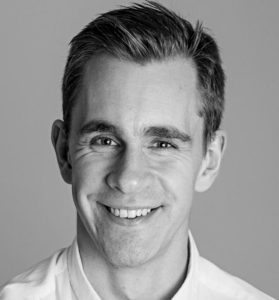 Mr Karl Payne, BHP Fellowship 2018 – 2019