Are you managing or mentoring healthcare workers?
If so, we hope that the information provided and resources signposted on this page will be of use to you.
Healthcare staff, especially those on the frontline, are at increased risk of moral injury and mental health problems when dealing with challenges of the COVID-19 pandemic. Healthcare managers need to proactively take steps to protect the mental wellbeing of staff, and be frank about the situations staff are likely to face. Staff can be supported by reinforcing teams and providing regular contact to discuss decisions and check on wellbeing.
Once the crisis begins to recede, staff must be actively monitored, supported, and, where necessary, provided with evidence-based treatments. These principles are summarised further below with links to more detailed further reading.
It is important to also be mindful of any healthcare staff you may be managing who work in non-patient facing roles, particularly if they are working from home. Make time to check in on these staff regularly, so that they don't feel disconnected or forgotten about amidst everything going on with frontline colleagues.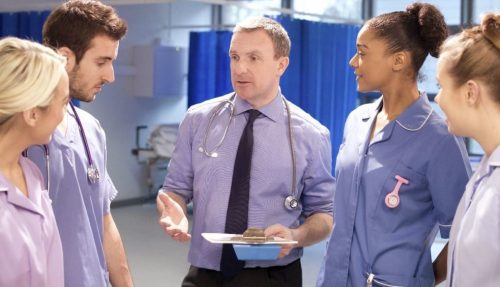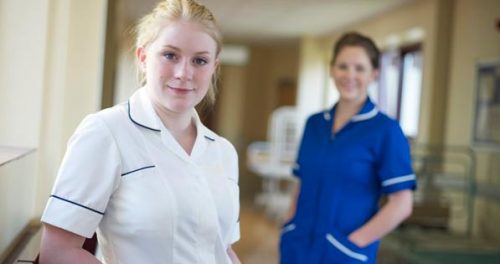 Psychological first aid
An excellent starting point is the World Health Organization's Psychological first aid: Guide for field workers. This guide covers psychological first aid (PFA) which involves humane, supportive and practical help to others suffering serious crisis events. It's written for people in a position to help others who have experienced an extremely distressing event, and gives a framework for supporting people in ways that respect their dignity, culture and abilities. Despite its name, psychological first aid covers both social and psychological support.
Please note: While there's an emphasis on proximity and 'making contact' in this guidance, these suggestions should obviously adhere to the requirements for social distancing in relation to COVID-19, and so 'virtual' contact over face-to-face contact may be best.
The PFA action principles are:
Prepare
Learn about the crisis event
Find available services and support
Identify safety and security concers
Look
Observe for safety
Identify people with obvious urgent basic needs
Look out for people with serious distress reactions
Listen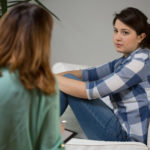 Make contact with people who may need support
Ask about people's needs and concerns
Listen to people and help them feel calm
Link
Assist people to address basic needs and access services
Help people to cope with problems
Give information
Connect people with their loved ones and social support
Helpful links and resources
The University of Nottingham has put together a package of resources for supporting the psychological wellbeing of NHS staff and students during the pandemic. The toolkit contains information, advice and tips from experts in various fields as well as signposting towards: communication; social stigma; psychologically safe workplaces; self-care; rest; shiftwork and sleep; and emotional management. Click here to access the toolkit. 
If you have had COVID-19, or are a researcher looking for patient perspectives, a new Facebook group has been established to discuss all aspects of research, for engagement, involvement and participation purposes. It can be found at Covid Research Involvement Group UK – please note it is not affiliated with our BHP members. 
If you have further resources to share, please feel free to contact us. Many thanks to TraumaGroup.Org for enabling us to share these with you.