Are you managing or mentoring healthcare workers?
If so, we hope that the information provided and resources signposted on this page will be of use to you.
Healthcare staff, especially those on the frontline, are at increased risk of moral injury and mental health problems when dealing with challenges of the COVID-19 pandemic. Healthcare managers need to proactively take steps to protect the mental wellbeing of staff, and be frank about the situations staff are likely to face. Staff can be supported by reinforcing teams and providing regular contact to discuss decisions and check on wellbeing.
Once the crisis begins to recede, staff must be actively monitored, supported, and, where necessary, provided with evidence-based treatments. These principles are summarised further below with links to more detailed further reading.
It is important to also be mindful of any healthcare staff you may be managing who work in non-patient facing roles, particularly if they are working from home. Make time to check in on these staff regularly, so that they don't feel disconnected or forgotten about amidst everything going on with frontline colleagues.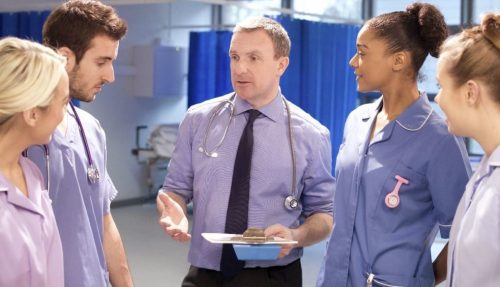 As a clinical lead or general manager within a healthcare setting you play an important role in supporting your team to effectively manage their professional responsibilities alongside their personal commitments, including their physical health and mental wellbeing. At the same time it's vital to recognise that you yourself must strike this balance in order to be effective in your support role. It isn't sustainable or realistic for you to support others professionally if this comes at the expense of your own health and wellbeing, so it's important to 'practice what you preach', as your own self-care behaviour – including seeking and accepting support – will be an example to others.
A number of resources in the 'For Everyone' sections of this website may be personally helpful for you and we encourage you to share and explore them for yourself. Below we have compiled further information which may be specifically useful in helping you to manage frontline staff. Should you require further advice or support please contact us email@inserthere.com.
Understandably, those working on the front-line may be worried about the health and wellbeing of their loved ones, co-workers and patients, as well as of course themselves.
They may experience feelings of guilt, irritability, anxiety, exhaustion, low mood and fear, and these feelings are entirely rational responses to difficult situations. There may be others who avoid being helped and so it is important to take supportive approaches which are inclusive and do not make assumptions about team members' needs based on the perceived 'visibility' (or lack thereof) of their stress/psychological response.
It's also likely that during the COVID-19 pandemic these challenges may last for a significant period of time and there is real need to acknowledge this, as most research to date has focused on interventions after more acute single incidences of crisis.
In this sense, we're still learning together how best to respond while a crisis is still ongoing. Broadly speaking, the aim of the response to active ongoing stress is to foster resilience, reduce burnout and reduce the risk of post-traumatic stress disorder (PTSD).
It may also be useful to consider the different levels of need a worker may have and accordingly what type of support you can realistically offer at a particular time. In some cases, this support may have to come from other sources, but you may still be able to signpost to this support or create fora to facilitate a collaborative intervention with others team members, if appropriate. For example, for frontline staff responding to the COVID-19 pandemic, the following 6 steps may be useful places to start:
Can you offer assurances about PPE?
Can you check that staff are getting sufficient sleep / food / recreation?
Can rapid training be implemented to upskill those who need it?
Can you put in place local communication procedures?
Can you work with others to maintain a sense of purpose & community through informal debriefs – e.g. "Tea at Three" every day
Can you offer or signpost to more formal support via Occupational Health, Human Resources or Student Services?
For example, using a needs-based framework may be helpful as it is often easiest to start at the most basic level of need, ensuring this is addressed before progressing on to more complex needs.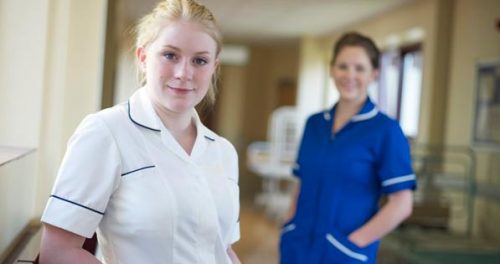 Psychological first aid
An excellent starting point is the World Health Organization's Psychological first aid: Guide for field workers. This guide covers psychological first aid (PFA) which involves humane, supportive and practical help to others suffering serious crisis events. It's written for people in a position to help others who have experienced an extremely distressing event, and gives a framework for supporting people in ways that respect their dignity, culture and abilities. Despite its name, psychological first aid covers both social and psychological support.
Please note: While there's an emphasis on proximity and 'making contact' in this guidance, these suggestions should obviously adhere to the requirements for social distancing in relation to COVID-19, and so 'virtual' contact over face-to-face contact may be best.
The PFA action principles are:
Prepare
Learn about the crisis event
Find available services and support
Identify safety and security concers
Look
Observe for safety
Identify people with obvious urgent basic needs
Look out for people with serious distress reactions
Listen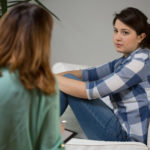 Make contact with people who may need support
Ask about people's needs and concerns
Listen to people and help them feel calm
Link
Assist people to address basic needs and access services
Help people to cope with problems
Give information
Connect people with their loved ones and social support
Helpful links and resources
The University of Nottingham has put together a package of resources for supporting the psychological wellbeing of NHS staff and students during the pandemic. The toolkit contains information, advice and tips from experts in various fields as well as signposting towards: communication; social stigma; psychologically safe workplaces; self-care; rest; shiftwork and sleep; and emotional management. Click here to access the toolkit. 
If you have further resources to share, please feel free to contact us. Many thanks to TraumaGroup.Org for enabling us to share these with you.