With a long-established history of collaborative working between academia, clinicians, industry and patients, BHP unpicks complexity and allows research findings to be quickly adopted into practice. We achieve this through:
An unrivalled, collaborative infrastructure
Our unique concentration of prestigious institutions makes Birmingham one of the few global cities truly equipped to deliver co-located, integrated expertise. In addition, we employ and train multi-disciplinary teams with the skills to deliver relevant research, and work with industry partners who turn to us to help develop and validate their innovations.
---
International clinical trials leadership
We have one of Europe's largest clinical trial portfolios, co-ordinated locally and globally. We can also advise on how best to include patients in research – from participation to involvement in trial design.
---
Access to a unique population
Patients are our most important stakeholders. Birmingham is a world within a city – and the wider West Midlands is home to a stable, diverse population of more than 5m people, of whom 1m+ are children. This community can support projects of significant scale, including trials and device testing.
---
Commitment to co-creation
BHP is founded on strong partnerships – beyond its unified core clinical-academic alliance, it brings together industry, charities and most importantly our patients to co-design and deliver innovative solutions to urgent healthcare challenges at scale and pace. This vision underpins the new Birmingham Life Sciences Park, designed as an asset for the whole community.
---
Excellence in translational medicine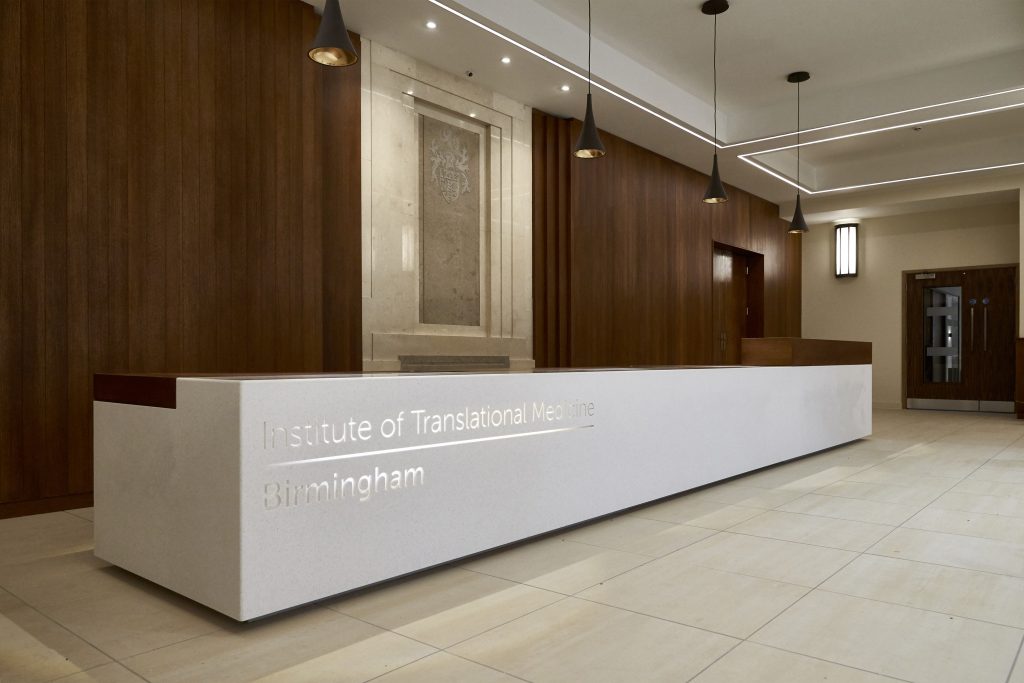 Our people possess a strong track record in discovery, development, validation and implementation. They are an inquisitive community of professionals – trained to challenge and question, and free to work across boundaries to always improve.
---
Digital healthcare innovation
We are at the forefront of health data and are already renowned for leadership in intelligent informatics, having been designated an NHS Global Digital Exemplar. With the expertise to use both technology and data in a meaningful way, we are trusted by patients to collect, store and analyse their data.
---
Birmingham is the place to invest in healthcare innovation: discovery and development is already happening across the region through the collaborative Birmingham Health Partners ecosystem.
Multidisciplinary research programmes that span bioengineering, physical, computing, social and life sciences are informed by insights drawn from clinic – and this machinery of discovery enables the development of new diagnostics and therapeutics.
Healthcare research conducted here – and the commercial innovations which result – is inherently applicable to global populations thanks to our diverse yet stable population.
For all these reasons, Birmingham is one of the best places to invest, study and work in the life sciences sector in the UK.