Unrivalled healthcare infrastructure
BHP has a unique co-located infrastructure including renowned hospitals, world- class research facilities, a leading Russell Group University, major clinical trials and clinical research facilities and the Institute of Translational Medicine. Much of this is within a 10-minute walk radius, making
us one of the largest healthcare clusters in the UK.
---
Precision medicine national strategy
Birmingham is well placed to deliver the emerging precision medicine national strategy. We are a national centre for the 100,000 Genomes Project which aims to improve the prediction and prevention of disease, enable new and more precise diagnostic tests, and allow personalisation of drugs and other treatments to specific genetic variants.
---
Unique population
Patients are our greatest resource and asset. Birmingham has the youngest population of any UK city and is at the centre of an ethnically diverse, non-transient, regional population of over five million. This gives us access to large and well phenotyped cohorts of patients and controls.
---
Europe-leading clinical trials portfolio
With one of the largest clinical trial portfolios in Europe, immediate access to both state-of-the-art facilities for experimental medicine and world-leading academic expertise, Birmingham is the go-to place to ensure accelerated execution and adoption of clinical trials in a real life setting.
---
Excellence in translational medicine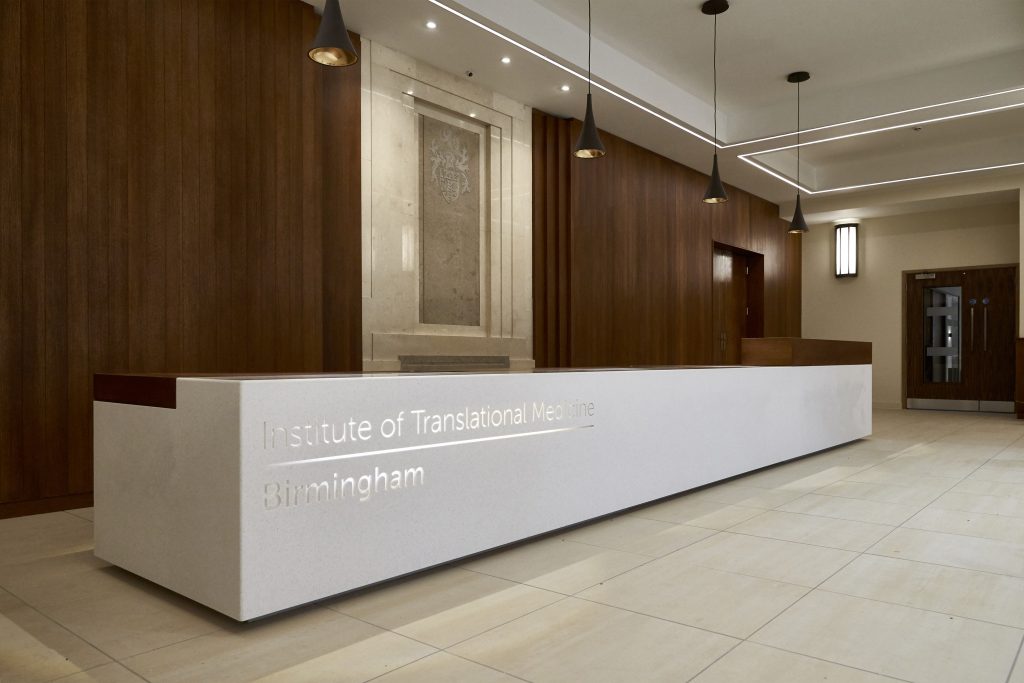 Birmingham's unique infrastructure offers an integrated research and innovation platform that spans discovery, development, validation, and implementation into clinical practice and ultimately evaluation, completing the full circle of translational medicine. Primarily, this agenda is led through the new £24m Institute of Translational Medicine which opened in 2015.
---
Digital healthcare
Birmingham is renowned for its expertise in using informatics to improve patient care. Our systems can be integrated with national and international databases providing us with access to large and complex datasets through which we address fundamental issues around patient characteristics, treatments and clinical outcomes.
---